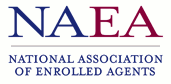 Welcome and thank you for visiting our website!
JC Tax Services provides tax planning & preparation for individuals, small businesses and professionals. We identify potential tax credits and liabilities and ensure that accurate and complete tax returns and forms are filed in a timely manner, according to federal and state laws and regulations.
If you want an accounting service which pays attention to the smallest details and which can help you succeed in your business, please contact us.